My co-author, Sanford Levinson, is a Constitutional scholar who teaches at the University of Texas and Harvard Law Schools. You can read about him and his other works here. To see how we wrote it together, read our Q&A with Gayleen Rabakukk on Cynthia Leitich-Smith's Cynsations blog.
Peachtree's Discussion Guide is packed with engaging questions, fun activities, and easy printables, including "I Am Constitutionally Literate" stickers!
Be sure to subscribe to our Fault Lines in the Constitution blog, which updates the book every two weeks. (That's how timely it is!)
Interviews
Many public radio stations interviewed Sandy and me about Fault Lines in the Constitution. Here are links to conversations that are particularly informative:
Presentations
Watch us at the National Book Festival!
Websites
These websites are especially useful:
Bibliography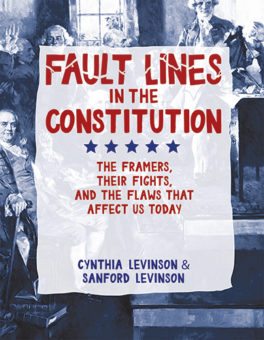 Learn More:
Resources for Teachers
Resources for Students
Reviews
Buy Now:
Indiebound
Barnes & Noble
Amazon.com
Listening Library