From May 2 to May 7, 1963, between 3,000 and 4,000 children—yes, elementary- and high school-age children—marched to protest segregation and get arrested and jailed in Birmingham, Alabama. Many of them were charged by snarling police dogs and washed down the street by powerful fire hoses.
We've Got a Job: The 1963 Birmingham Children's March tells their stories through the experiences of four real kids: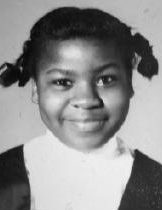 Audrey Faye Hendricks.
Audrey was 9 years old in May 1963, when she told her mother, "I want to go to jail." Along with over 3,000 other school children, she did–for a week.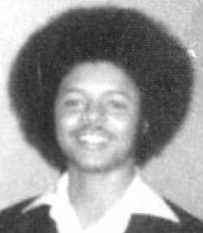 James Stewart.
When he decided he'd "had enough of the segregation, discrimination, hatred, violence, white signs, colored signs, all of it! Now was the time," he realized, "to confront it all!" (See Birmingham's Segregation Ordinances.)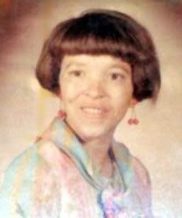 Arnetta Streeter.
The first time Arnetta, 16, heard Dr. Martin Luther King, Jr. speak at a mass meeting in Birmingham, she said, "I knew that he was God sent." She and her friends signed right up for training in nonviolent protesting. (See the "Ten Commandments of Nonviolence" and "The Genealogy of Nonviolence.")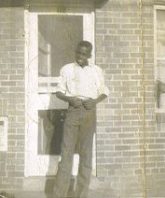 Washington Booker.
Wash, 14, knew the Birmingham police "to be torturers, murderers." For Wash, "the idea of voluntarily submitting yourself to be taken away with them was…" Well, he couldn't.
They didn't want much. Just their Constitutional rights. (See the movement's Points for Progress.)
"…riveting, significant work of nonfiction."
"Thank you for helping us share our story with the world. Hopefully, it will help make the world a better place. And if it does, it means that our suffering and our effort was not in vain. All those other people love your book. The four of us love you for writing it."
Washington Booker III, January 29, 2013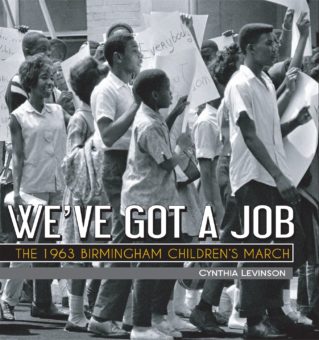 Learn More:
Resources for Teachers
Resources for Students
Awards
Reviews
Buy Now:
Indiebound
Barnes & Noble
Amazon.com
First Book