The Story of Audrey Faye Hendricks, a Young Civil Rights Activist
An NAACP Image Award Nominee! And, a Goodreads Choice Award Finalist! 
In May 1963, 3,000 to 4,000 elementary and high school students marched to protest segregation and get arrested and jailed in Birmingham, Alabama. Nine-year-old Audrey Faye Hendricks was the youngest.
"…a book bound to be remembered in the pantheon of historical child heroes"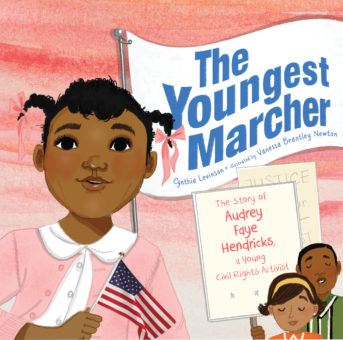 Learn More:
Resources for Teachers
Awards & Reviews
Buy Now:
Indiebound
Barnes & Noble
Amazon.com
First Book
A portion of proceeds from sales of this book are donated to the Jefferson County Head Start Program, where Audrey Faye Hendricks worked as an adult.